Dr. Dan Morin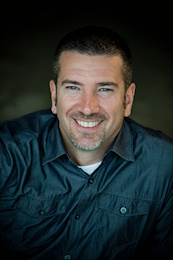 I attended Cleveland Chiropractic College in Kansas City and graduated Cum Laude in 1998. My journey into chiropractic is not like many chiropractors, I did not have headaches, I wasn't ill or in some traumatic accident. To be truthful, I was never even adjusted as a child. While attending University of Victoria, I was introduced to chiropractic by a friend who invited me to an expo of chiropractic colleges. A wide array of people spoke that day about chiropractic and, after listening to them, I knew that this is what I needed to do. The art, science and philosophy of chiropractic made so much sense to me that I signed up that day, and 4 months later I was in Kansas City going to school. It changed my life and outlook on the body's ability to heal. I grew up in an allopathic household – my father is a medical doctor and my mother is a registered nurse. I was surrounded by medications, drugs, and antibiotics growing up – this was my paradigm of "health". Please understand, my parents helped a lot of people, but the more that I understood about anatomy and physiology, the more I realized that drugs, antibiotics, and medications are really designed for critical care, to get you through the crisis, not a way of life. As I began to look at health, I realized that it is really about performance of the body. It's about the integration of the way that we eat, move and think that creates the quality of life that we all desire. I worked in another chiropractic clinic from 1999-2001, a fulfilling and challenging experience that gave me an appreciation for helping people reach their goals. In June 2001, Naturally Chiropractic Family Wellness Center opened its doors to serve Lake Stevens and the surrounding communities.
When I am not in the office I enjoy playing golf, softball and volleyball. I also like to spend time in the outdoors, mostly fishing and skiing. I have been blessed with a beautiful family – my wife Nicole, my son Brooks and my daughter Samaya. It truly has been a privilege serving the people in our community for the past several years, and I look forward to the years to come.
Dr. Nicole A. Morin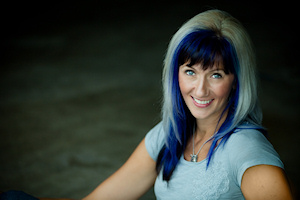 I grew up in New Jersey, the youngest of six kids. I knew from the time I was 6 years old that I wanted to be a doctor, I just didn't know what kind. Luckily, the Chiropractor I began seeing as a teenager became a wonderful role model for me and encouraged me to pursue Chiropractic. I graduated from West Chester University, in West Chester, Pennsylvania, with a bachelor's degree in Chemistry and a bachelor's degree in Biology in 1995. I attended Cleveland Chiropractic College in Kansas City, Missouri, and graduated Summa Cum Laude with my Doctor of Chiropractic degree in 1998. I met my husband, Dr. Dan, the first day of class in September of 1995 and we've been together ever since. We moved to western Washington in December of 1998, and I began working as an associate doctor for another chiropractor in October of 1999. In 2001, Dan and I decided to take the plunge and realize our dream of opening our own practice. After many sleepless nights, and long, crazy days, Naturally Chiropractic Family Wellness Center opened doors on June 18, 2001. Thanks to the support of our family, friends and fabulous community, we just celebrated our 8th year in business! Dr. Dan and I have 2 children who have grown up (very quickly!) under chiropractic care since they were 10 minutes old. We like to spend time with our family and friends, playing sports, traveling, cooking and wine tasting. It is my privilege to care for many people you probably know, from tiny newborns, to grandmas down the street, and I look forward to meeting you and your family and welcome you to our chiropractic family.
Lisa Lytle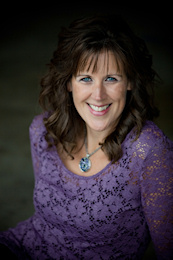 I have had the pleasure of knowing Drs. Nicole and Dan for the past 10 years and have had the privilege of working with them since 2006. I grew up in Marysville and have lived in Arlington for the past 13 years. I began working in Chiropractic in 1991 after my daughter was born, and it was then I learned the real meaning of "true health". I had never been to a chiropractor prior to working for one, and when it was explained to me how the spine can affect all aspects of your health, and not just cause back pain, it was immediately clear that this was the best way to keep myself and my family well. My daughter, who is now an adult, has been getting her spine adjusted since she was 5 months old, and our family will continue to get adjusted for the rest of our lives.