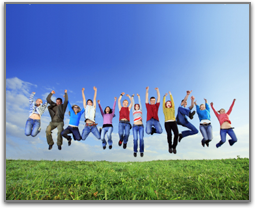 I first met Dan and Nicole, and their caring and compassionate staff, five years ago when I was experiencing a great deal of pain, and some pretty limiting physical issues. While they have certainly provided care that has directly contributed to my health and outlook on life, I think what impresses me so much is their sense of community. Not just for the patients in their care, but for the larger community. Whether it be the Giving Tree at Christmas, or the Breast Cancer walks, or the many drives that they have done for those in need, Naturally Chiropractic puts into action their philosophy of holistic care.
– Beth A.
My name is Carol McMillien, and I have been going to Naturally Chiropractic for 8 years.My main reason for going was to help reduce stress. ( I was a care giver for my husband ).Come to find out my back was out of "alignment".
So, they did an image of my spine and determined the treatment I should have.I am in my "seventies", but I do not feel it. Mainly because of getting my adjustments.I am able to garden, travel and do just about anything I did 25 years ago.Thank you. I really love these guys because they "crack me up".
– Carol McMillien
About a year ago, I walked through the door of Naturally Chiropractic depressed, in chronic pain, and suffering from frequent, debilitating migraines. Dr. Nicole Morin explained how chiropractic care could lead to better health and vitality. I had tried so many other treatments, I admit I was a little skeptical. Luckily for for me, Dr. Nicole was right! Since I began cranial treatments with her, I have had fewer migraines, and they are of shorter duration. The clinic's emphasis on wellness gave me new energy and inspired me to make other positive changes for my health and in my life in general. People say I look healthier and happier, and that's because I am! Naturally Chiropractic rocks!
– Audrey M
Privacy Policy | © 2010. All Rights Reserved.